We Are an Industry Leader.
Ceres was founded as a tree service company in 1976 during a severe beetle infestation. During the crisis, founder David McIntyre identified the need to provide safe, cost-efficient removal of the affected trees while simultaneously inventing and implementing practices to minimize environmental impact. Investing significantly in heavy equipment including massive wood grinders and screens, Ceres quickly emerged as an industry leader in developing innovative recycling techniques to create valuable mulches, composts, and soils from wood waste.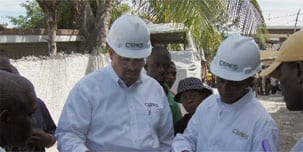 Decades of Growth & Expansion
In the early 1980s, the company diversified into civil construction. Working initially with local municipalities and eventually the Federal government, Ceres developed capabilities in demolition, levees and flood control as well as road, bridge, park and wetland construction. During the 1990s, we executed hundreds of environmental contracts to remove leaking underground storage tanks throughout the nation.
In 1992, Hurricane Andrew wrought destruction on Florida and Ceres responded bringing its debris management expertise to a newlyforming disaster recovery industry. Along with a billion dollar contract after Hurricane Katrina (later rated "Outstanding" by the Army Corps of Engineers), the company has also participated in more than 220 federally-funded contracts.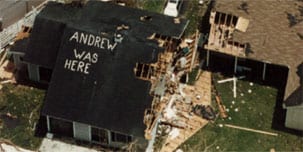 Disaster after Disaster
Over the years, Ceres has become a key industry leader with extensive service capabilities and geographic reach.
Ceres has been directly involved as a prime contractor in post-event recoveries from such major events as Hurricanes Delta, Hanna, Laura, Sally and Zeta in 2020; Hurricanes Florence and Michael and the California Camp Fire (Butte County) in 2018; Northern California Wildfires (Lake, Mendocino and Napa Counties) and Hurricanes Harvey, Irma and Maria in 2017; Hurricanes Hermine and Matthew, and Louisiana Floods in 2016; Winter Storms Cara and Goliath in 2015; Winter Storm Pax in 2014; Superstorm Sandy in 2012; the Oklahoma City and Alabama tornadoes, New Zealand earthquake, and flooding in North Dakota in 2011; earthquakes in Haiti in 2010; flooding in Iowa and Hurricane Ike in 2008; as well as Hurricanes Katrina (2005), Georges (1998), and Andrew (1992).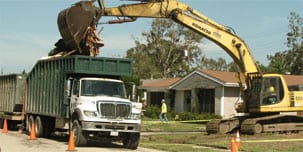 The Future
Over the years, Ceres has become a key industry leader with extensive service capabilities and geographic reach.
Ceres can provide rapid deployment to all disasters. From our offices across the nation, we can have Disaster Recovery Team representation on site in a matter of hours.