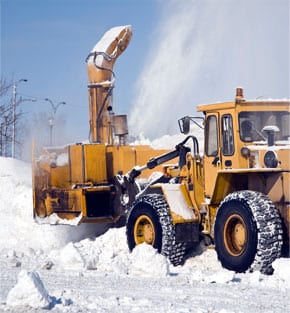 Emergency Snow Removal Division
We've been performing snow removal services for more than 30 years in Minnesota. We provide emergency snow response on a 24/7 basis to ensure service level requirements are always met.
Our snow removal services include both clearing an area of snow accumulation and removal to off-site storage areas. In addition, we provide a sand/salt application and an ice-melt application to further ensure our clients' service expectations are consistently met or exceeded.

Ceres' Snow Removal Clients
We provide the highest level of safety, quality and reliability with the greatest attention to detail. Our commitment to getting the job done with the thought of building long term relationships through unparalleled service is evident in our many long-tenured snow removal contracts. Some of our accounts have retained our services for nearly 30 continuous years.

Ceres' Snow Removal Equipment
We own more than 40 pieces of snow event response equipment and are capable of deploying equipment and personnel to respond to an event regardless of the availability of subcontractors.
Ceres-owned equipment augments our subcontractor's equipment and provides for additional flexibility, direct management control and higher levels of customer responsiveness and satisfaction.
With substantially more additional equipment available through our subcontractors, Ceres is truly one of the premier snow removal services companies in the Minneapolis area.