These projects routinely include historic preservation elements, demolition of structurally- compromised buildings following natural disasters, and development of innovative demolition debris recycling techniques.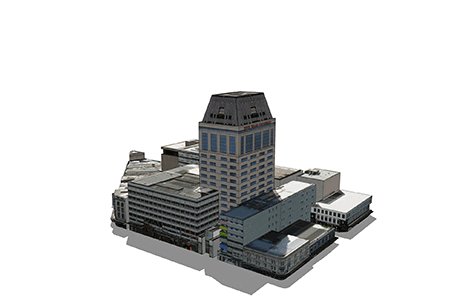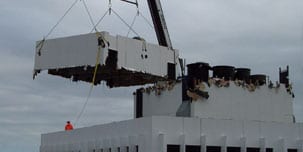 NZI House Demolition
The roof of the NZI House was removed in order to gain access to the elevator lifts and HVAC equipment that could not be dropped from the 12-story building during the UHR demo. The pick weighed 11 tons and was picked by a 300TN mobile crane using a 6-point rigging system.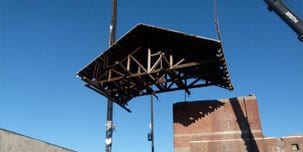 Odean Theatre Roof Removal
The Odeon theatre was one of the oldest theatres in Christchurch. The rare large timber roof trusses were of significant heritage value and are to be reused in the reconstruction of the theatre. The pick weighted 20 TN and required 4 cranes.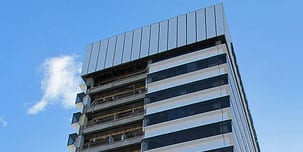 RNH Panel Removal
The precast panels at the Radio Network Building were removed from the building in order to gain access to remove the tenant items from the building. TelstraClear, the local telecommunication company, had equipment in the building which provided service to the entire South Island of NZ. Working closely with TelstraClear, Ceres NZ recovered all of the equipment from the building with no interruption to service.