Ceres has extensive experience working in environmentally sensitive areas such as rain forests, coastal zones and protected wetlands.
Having performed large scale work in remote wildlife and flora habitats such as Puerto Rico, Hawaii, Alaska, New Zealand as well as the Mississippi Delta and the Florida Everglades, we bring a unique understanding of construction techniques which minimize impact to the natural resource areas.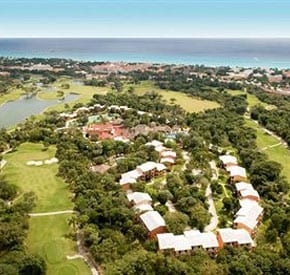 Case Study: Puerto Rico
Cerillos Lakes
Ceres constructed two parks for the US Army Corps of Engineers in Puerto Rico at the Cerillos Lake Recreation Site. Our work at this site included excavating, grading, roads, gabions, water wells, sewer and water, electrical, sidewalks, fencing, ball fields, dock construction, landscaping, irrigations systems, turf establishment, and park appurtenances. Building work included construction of 45 steel and concrete structures totaling nearly 30,000 square feet.
Parrot Aviary
Ceres also built a Parrot Recovery Aviary Complex in the Caribbean National Rainforest. On this project Ceres had to deal with the difficult rainforest environment while completing the project. Our work on the project included site work, clearing, excavation, grading, construction of roads, paving and sewer, water and electrical infrastructure. The buildings were built of concrete and were specifically designed to withstand hurricane-force winds.